Wine Story invites the public to explore and savor premium quality wines that pair nicely with cheese.
Since weekend for me would be a morning meeting in the metro, it would be an opportunity to witness after that a special event dubbed "La Petite Foire Du Fromage (A Mini Cheese Fair)".
Wine Story invited the public to explore and savor premium quality wines that pair nicely with cheese.
Tickets may be purchased for only P1,500 that include cheese tasting pairing with five finest wines, Burrata demonstration and Cheese – Pairing class.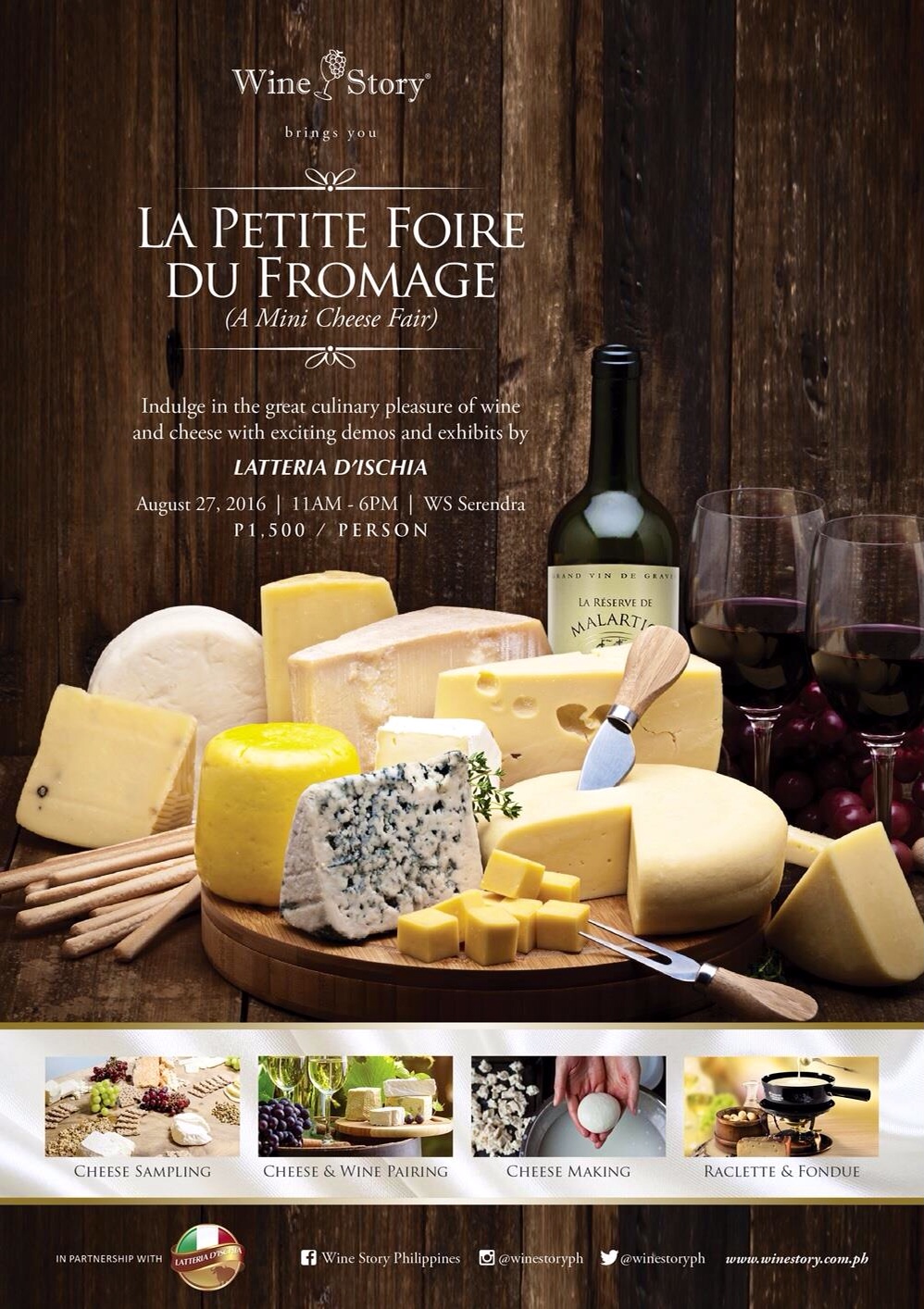 Happened last August 27, Saturday, from 11AM to 6PM at Wine Story in Serendra, Bonifacio High Street, Taguig City, it was an escapade hopping from one station to another station to taste the best of the cheese.
Latteria d'lushia is using buffalo milk that infuses Italian flavor and style in their dairy products that ensures quality in their artisanal creations.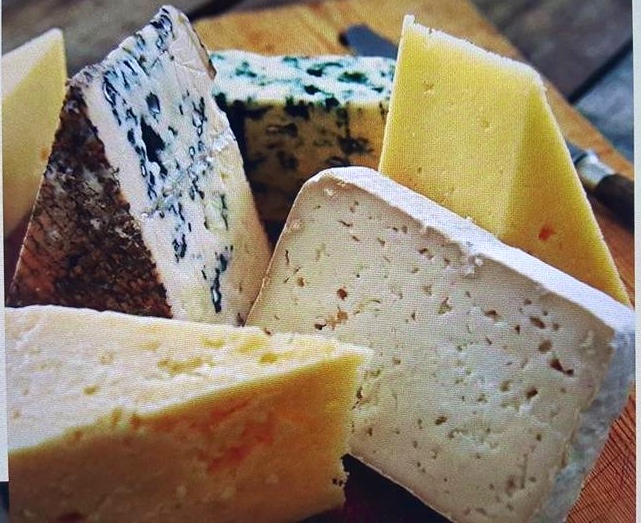 With a welcome "Thienot Champagne Brut NV" upon we enter, this bubbly drink gave the fruity and freshness of the grape varieties.
Four Cheese Stations :
Fresh Cheese which I usually put in a salad like Ricotta, made me learned other cheese like Bufala and Burrata. Best to partner for me with Thienot Champagne Brut NV as the taste made the cheese more flavorful since the cheese taste fresh.
Still my favorite is the Blue Cheese Flavor even there are dips in pesto and curry. I go with the Red Wine, the "La Reverve De Malartic 2009" where the berry flavours made the dips quite spicy in taste.
I enjoyed doing melted cheese and bread as appetizer everytime we dine in a french restaurant. It's a smile when I saw Swiss Fondue where Provolone, Appia Vecchia were combined.
With this one, "Carbonnieux Blanc 2010" white wine with a hinch of apricot and lemon flavor made the dips married the taste.
La Latteria d'luchia aged cheese are cured in their plant between 3 to 14 weeks letting them acquired distinct taste.
My favorite among the wine "Hugel Gewurztraminer Vendange Tardize 2006", the sweetness savor more the crisp taste of the processed cheese.
Primo Sale, Bufalino, Marronne di Venetto were some of the samplers of aged cheese.
We attended also Burrata-making demonstration where cheese made from fresh that turned into fresh cheese like mozzarella and burrata.
Wine and Cheese Pairing Class was also conducted. From there, getting it both right making the combination elevates the flavor and can be a delicious gastronomic experience afterall.
From there, I was also oriented why both cheese and wine really goes well with each other following guidelines and tasting tips to identify each favorites.
As I ended my day, it was a new version of learning for me in my food escapade with Foods on the Spot's objective as each type pairs with fine wines savor from crisp white to dry bubbly, to tannic and sweet.
Good also to be oriented with world-class, proudly Philippine-made cheese of La Latteria that I also tried at home doing simple dishes like my Baked Mussles which I put blue cheese with it.
For an events roundup, visit Wine Story's website at www.winestory.com.ph.