With tons of food invites in my hand and being aware of what I ate these past few days made me decide to be in control.  As much as I like to attend it, I have to be more conscious on my food intake.
I have been sharing my battle to lower down my cholesterol level and also some  weight loss.
Timely I got an invite about juicing this weekend with Sugarleaf.
Everytime I browse updates from social media like Instagram, saw those colorful juices soo refreshing yet healthy to taste when they are mentioning the fruits and veggies content.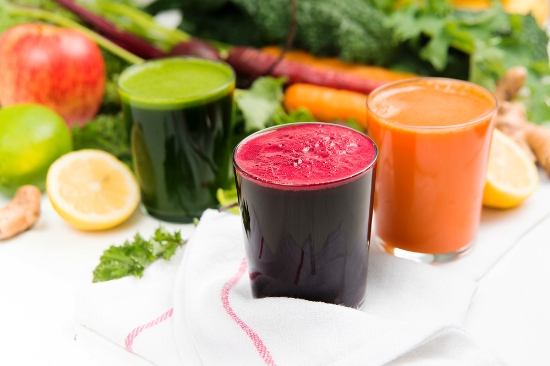 Is it fad?
Juicing will be the IN thing this 2014 and is expected to stay.
What is Juice Therapy?
 Juice Therapy goes beyond by addressing more health concerns and objectives with a wholesome foundation of organic and naturally grown, mostly locally-sourced vegetables and fruits in colourful delicious combinations.

Interested individuals undergo an assessment of their health condition prior to embarking on a holistic juicing program with coaches guiding them in their journey towards their goal of sustainable health–a polar opposite from the usual "yoyo" diets which a lot of people unfortunately experience.

Though the full programme can run up to or beyond 25 days, those who have limited time and resources can purchase different ala carte juices whose combination of fresh premium organic produce blended well provides holistic benefits such as cleansing, detoxifying, revitalising, nourishing and energising in a refreshing truly nourishing beverage without sacrificing the taste.
There you have it.  By March 8, there would be fun interactive two-hour workshop on juicing at Sugarleaf Makati with the resident Juice Therapist Rman Lorenzo who created Juice Therapy or JT, a smarter more sustainable approach to juicing.
JT is the result of much research on the health benefits of juicing (more than just detox and weight loss) and combining organic and naturally grown fruits and vegetables into delightfully delicious and colourful elixirs.
Topics include: 
Advantages of going organic
The secret of great tasting juicing
The weight loss effects of juicing and much more
 Tips on food intake to complement juicing and introduction to smoothies
Special promotion with Matstone, our partner in slow juicing and Vitamix, our partner in healthful smoothie preparation
Special prices for organic produce
Limited seats are available at 1500 per person inclusive of handouts, generous samplings of delicious fresh organic and natural fruit and vegetables and special promo pricing and freebies on Sugarleaf items, Matstone and Vitamix.
Avail of P1200 early bird deposit to Sugarleaf's BPI Wilson Street branch checking account 4041-0036-48 – present deposit slip upon signing up. Senior citizen, group and student price at 1200. Contact 0917 8039 055 or angelo@sugarleafph.com for more information.
Contact 661 6639 or rman@sugarleafph.com or info@juicetherapy.com for more information on Juice Therapy.
I will definitely share my learning all throughout this session. So do tune in!