No one is born a great cook, one learns by doing – Julia Child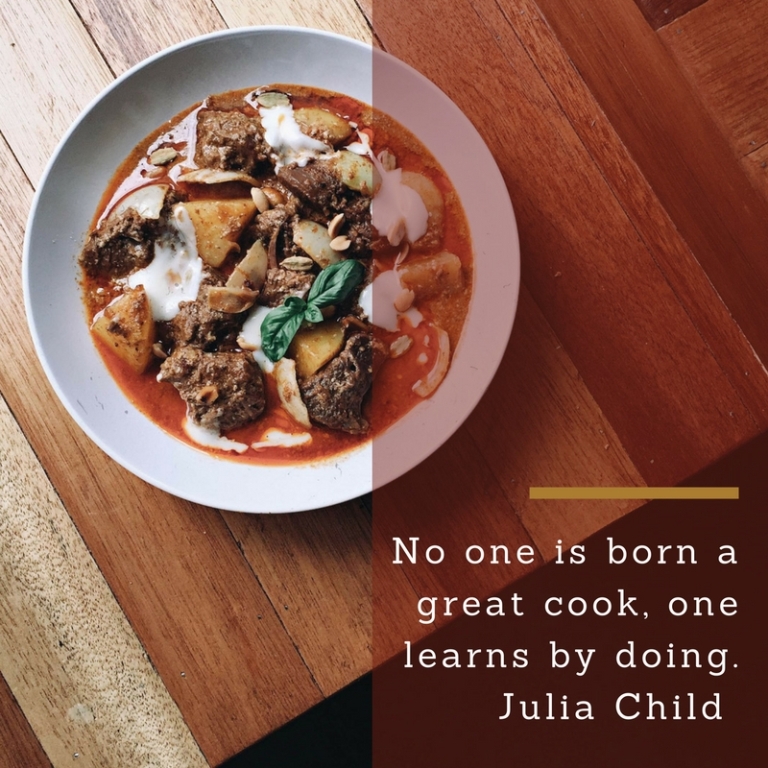 I know how to cook. When I started to document my foodie experience, this widens my experience to taste variety of it and even tried it a home.
How to do some food set-up in an event or even simple occasions led me to bought colorful utensils (plates, bowls, glasses, etc.) to make it presentable and pleasing to those I will serve.
Most of it led me also to haunt those skills to photography that made a hobby to improve more.
But what's next?
Maybe in the future, love to try to learn how to take a video:
while cooking as I shared a recipe
featuring favorite restaurant
documenting my food escapade while travelling
Just like how Sarah Benjamin of Asian Food Channel shared her love for food thru video.
But how can I do it?
Maybe to be inspired with the "The Food Heroes" where they search for mix of qualities – a great host with a passion for food and travel who also has outstanding skills in the kitchen.
From there, I can learn how they present themselves infront sharing their passion to food.
To those who like to participate, do watch this video:
[youtube https://www.youtube.com/watch?v=xhvEuUaJgOk]
Upon closing of competition on 21st August, a panel will evaluate the entries based on the participant's personality, on-screen appeal and their creativity in producing original and engaging content. Top entries will be shortlisted to participate in a series of culinary and travel-related challenges to better evaluate them in 'live' scenarios.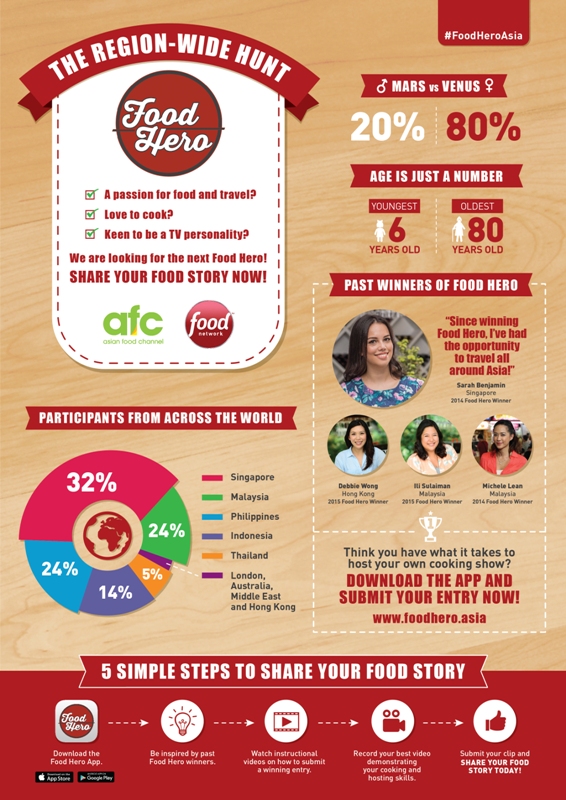 "I took part the first time around and I didn't get through but being the winner for Food Hero last year has opened many doors for me and given me the confidence to host my own shows and better run my own establishment," said Sulaiman who owns 'DISH by Ili', a food delivery service providing wholesome and nutritious meals in Malaysia.
My take: Goodluck to all!
To tell you honestly, I'm not aiming to be a participant in any contest. Maybe the idea is, to try something new, a learning experience that would go out to my comfort zone and improve my passionate love for food.
Hopefully praying to really try it and share this to you in the future.