A side dish that is simple and easy to prepare, this Parsleyed Baby Potatoes made the main entree a comforting dish to indulge.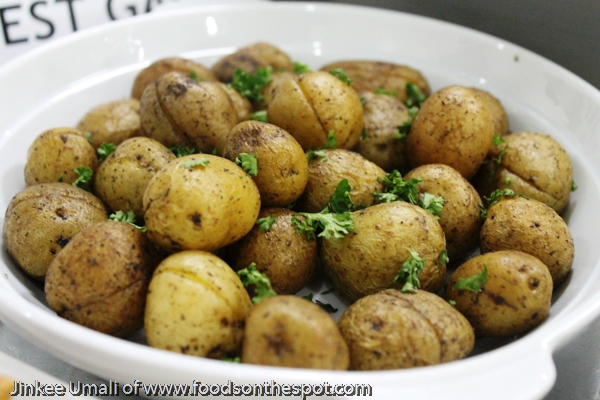 I missed my eldest son when my daughters were preparing this. They knew that baby potatoes is one of his fave vegetables. Whenever we have a dish with potatoes, he made it to put plenty of it.
With straightforward cooking with a few ingredients shared by Chef Ernest at Samsung Cooking Workshop, this economical buttery dish is painless to do.
[yumprint-recipe id='6′]