After i got a whole day training consultancy whenever I was relocated in Cebu, my first stop to eat out at night is Dimsum Break.  Their branch is just near Summit Circle where I am staying in Fuente.  My fast and complete meal would be the Steamed Rice for P 68.00. I can have an affordable  meal for less than P 100 and I am deeply satisfied.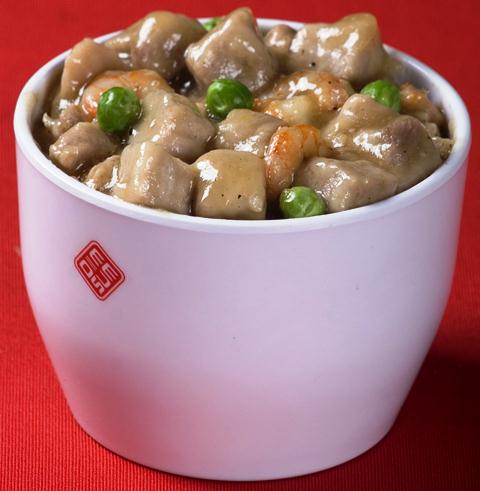 Steamed Rice – Price is P 68.00
Last October, I have heard that they have already a branch here in the metro located at SM North Edsa.   Wow, too far for me since I am living in the South.  The branch is located in the Annex area, 3rd floor.  Really a long walk if my stop would be at the last station of MRT.
Well anyway, even the branch is really that far if my food trip in a resto is really that worth of ride and walk, will definitely go for it – just to eat.  LOL!  Foodie nga eh!  Good thing, me and family had an opportunity to go to the metro especially the northern part where we visited our relatives.
What I did was to introduce them to Dimsum Break.  Like what I expected, kids were complaining because as I said the branch is located in the Annex side and need lot of walk.
Forget about those sweats as my family was impressed because when we were there, there were lot of crowds who were craving to taste their food.  The whole interior design has a welcome ambiance yet a cozy atmosphere.

Even it has a long line, still, we manage to feast our eyes in a self-service  set-up and personally reach out to those freshly cooked fried and steamed dimsum.
Family is also introduced to a wide variety of dimsum since they only knew a simple siomai and then that's it!

Fried and steamed dimsum price is P 65.00 each.   They loved also the streamed rice.
Among all those food they tasted, these are their favorites.  Like me, my family are also food verdicts.  LOL!
Jam's favorite – Quail Egg Siomai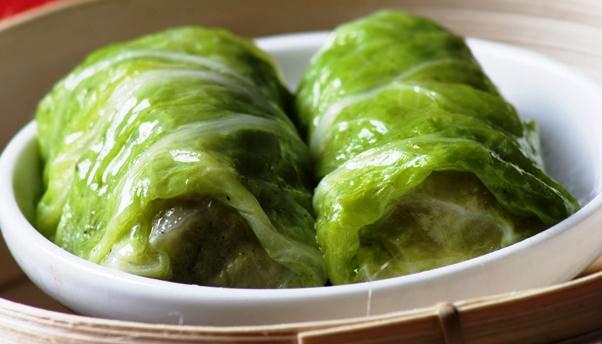 My favorite – Empress Roll

Jeng's favorite – Fried Shrimp Balls

Ruel's favorite – Wanton Noodle
We also ordered for three desserts ranging from P 55.00 to P 60.00 each like Mango Custard, Buko Pandan and Coconut Cream. I only got the picture of Buko Pandan. Haaaay, one has to really shoot fast or else food is gone which happened to me here.
Overall, true to their promise, Dimsum Break's food offering stayed the authenticity of dimsum with such an affordable rates.  The simplicity of its menu made an elegant offering that won my family's love for food.

For more information, visit their:
Website:  http://www.dimsumbreak.com/
Facebook Page:  http://www.facebook.com/DimsumBreak
Twitter Account: https://twitter.com/DimsumBreak