It's fun to get together and have something good to eat at least once a day. That's what human life is all about – enjoying things. Julia Child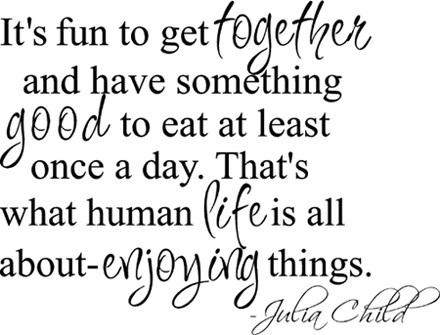 Maybe it is just normal for a parent like me to experience kids with difficult habit to eat or simply "picky eater".  My son when he was three to four years old only ate hotdog and chicken.
Picky eater is a child eats the same food over and over again or refuses to eat food like vegetables.  This would lead of not getting enough nutrition to grow.
When children are beginning to feed themselves, they can choose what and how much to eat giving them sometimes to control.
We, as parents are responsible for providing healthy foods not only at meal but also snack times.
As my kids grows, I learned how they will appreciate food and love them.
These are some of my practical tips I like to share as they grow old:
Always eat together in a meal to strengthen those family bonding moments where you can talk anything and everything
 Parent's food preferences are also child preferences. If parents are eating healthy foods, children will do the same.
Do not force your child to eat.  Based on experience, this would lead to bad healthy habit and lower their self esteem.
Do not make deals.  "If you finish your food, we can go to the mall to buy toys".  At the latter part, they will only do it because of something in return.
Always encourage them to touch, smell, lick, or taste the food.
I made preparing meals together as "playtime" for us.  Maybe this is the reason that my three kids even my son knows how to cook their own nutritious food.  They assist me in slicing, pouring and mixing.  Best part, they taste what they cook.
Sharing to you how our family enjoyed and shared this set of leafy salad as a starter in one of our meal. Verdict? Ubos, simot and nothing left.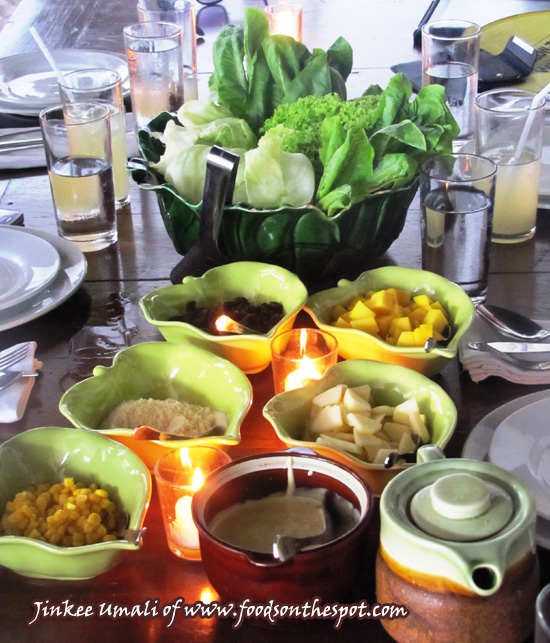 If still, these tips did not work out, I suggest to talk to a health care provider like  IMFeDTM – Identification and Management of Feeding Difficulties.
The IMFeD program was developed by a multidisciplinary group of doctors led by Dr. Benny Kerzner and Dr. Irene Chatoor in order to properly screen a child for his / her specific feeding difficulties. IMFeD is being used by 16 countries and endorsed by nine medical societies globally.
IMFeDTM employs a systematic approach in investigating feeding difficulties among children.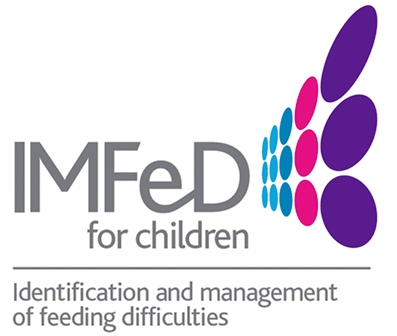 It provides pediatricians with information and tools to diagnose and manage the following conditions using evidence-based clinical practice guidelines:
Parent Perceptions – child who is achieving satisfactory growth but the parents believe their child's appetite is limited.
Fundamentally vigorous – child who rarely shows signs of hunger or interest in food. The child is very active, more interested in playing and is easily distracted.
Highly Selective eater – child who has limited food selection; has negative reactions to taste, texture, smell and appearance.
Fear of Feeding – child who cries at the sight of food, bottle or high chair and resists feeding by crying or arching over.
To date, there are more than 400 doctors in the IMFeD Network nationwide who have collaborated to create awareness on feeding difficulties as a medical condition.
To help struggling parents overcome their child's feeding difficulties and develop healthy eating habits, the IMFeD MD Network was formed with an advocacy of screening every child for feeding difficulties and providing an appropriate treatment plan.
A doctor who is a member of the IMFeD Network can be identified in the hospital through an IMFED Network signage.
For more information, call the IMFeD Network hotline at 995-1555 or 1-800-10-995-1555 which is open from Mondays to Saturdays from 8:00AM to 8:00PM.