We were about to go to our parents' house and told us they will not be able to meet us. Since we were already in the metro, what the family decided was to have an early dinner before going back to the province.
What I suggested was to try Hot Star Large Fried Chicken located at the Blue Bay Walk along Macapagal Avenue.
Who is Hot Star Large Fried Chicken?
Hot Star Large Fried Chicken is a the over sized crispy chicken popularized in Taiwan founded in 1992.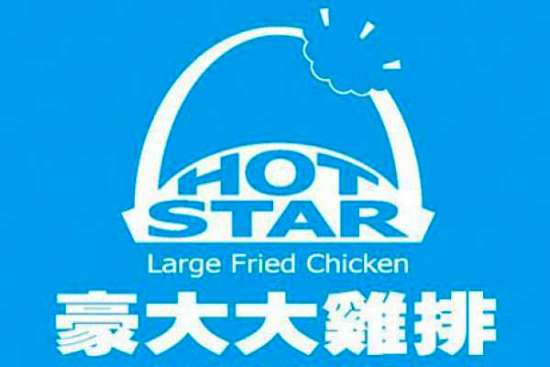 How big it is?
This white meat from the chicken breast is about 30 centimeters which is about larger than each palm. To see is for you to believe.  So what I did was to take some pictures for you to see how big is this chicken breast.
We tried their three different flavors:
Original Large Fried Chicken (seasoned in salt and pepper)
Crispy Large Fried Chicken
BBQ Large Fried Chicken (the original glazed in BBQ sauce)
Overall, the chicken is moist and tender. My favorite is the BBQ flavor but have also the chance to taste the two. Deep-fried in soya oil, all of them are bursting into flavor with crispiness yet soo juicy!
At first, one can eat the first half but after that, one can feel you are almost full. Great that my son is there to the rescue to finished my meal.
For P 110 per serving, expect that this would be a truly hit to Filipinos whether it is a snack or with rice.
The soft serve ice cream like Almond Black and Gulaman in Ice were also a hit for my kiddos for only P 15.00.
Some of the menu I have seen were Classic Spaghetti, Sandwiches like Chicken / Fish and Chicken Popcorn.
Side dishes were also available like chicken skin, mushroom soup, French fries, mashed potatoes and creamy fruit salad.
I am expecting growing of branches will be coming all over the metro and like our family who loved it on their first bite, others will definitely crave more.
For more information, check their facebook page: https://www.facebook.com/hotstarph