To signal the start of Lenten Season, celebrating mass during Ash Wednesday and putting those ashes in the forehead is a well-anticipated activity for a Catholic like me.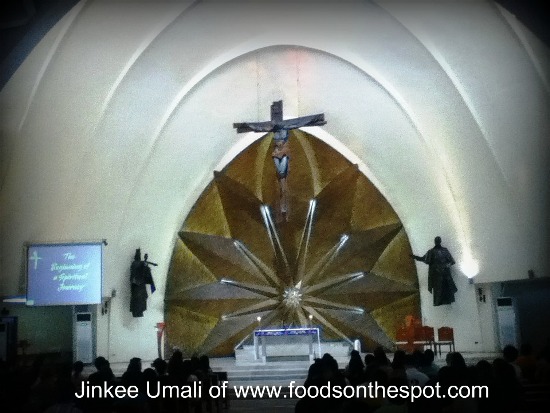 Part also of reminding this religious activity were fasting and abstinence on the food intake.  I vividly remembered that during Fridays of the Lenten Season, very common viand when I was young were Sauteed Mongo and Fried Galunggong.
Actually, even I got married, this kind of meal become a tradition for us serving the same thing.
Anyway, since I am already in the business metro, I  attended a lunch meeting at Carmelo's Greenbelt 5.   What comes to my mind was  steak, which made this resto famous.  How can I abstain myself?  LOL!
I think this is the former Sweet Bella location, famous with its Chocolata and Macarons.
Good thing, what they ordered is this Seafood Pasta, as in timely!
The pasta is quite simple cooked in olive oil and sauteed in combination of shrimp and those sea shell mussells dashed with spices like basil.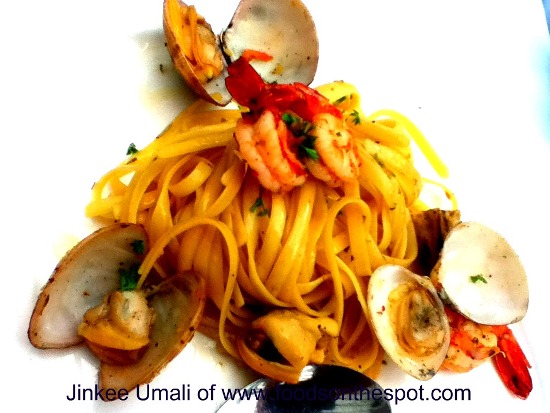 The secret of each seafood dishes is the freshness of the ingredients which is visible when I started to eat it as it infused the flavor.
There were other meals that were served but still I tried this Sauteed Shrimp for a change.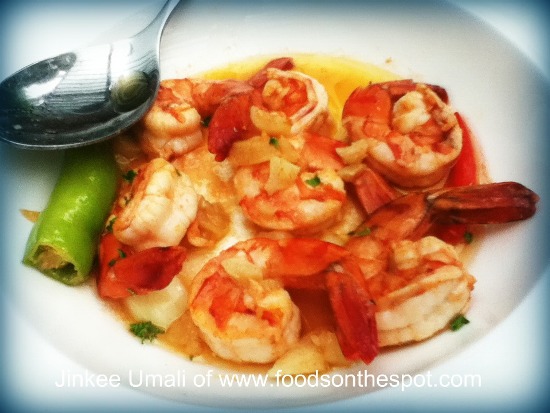 Hopefully, I can come back at Carmelo's giving it a try with their Wagyu Steak.  Definitely not during Fridays of the Lenten Season.  LOL!
Now I am in the process of contemplating my food with this 40 days of abstinence.
How about you, what is your food this Lenten Season?  Are you practicing the same also?
Location: G/F, Greenbelt 5, Makati City.
For more information, visit their facebook page:  https://www.facebook.com/carmeloswagyusteak