Assembling S'Mores in stacks with the gooey marshmallow inside the melted choco bits making eating dessert, fun, fun.
Known as a sandwich of two Graham crackers, it's definitely a child's play when preparing S'mores as dessert.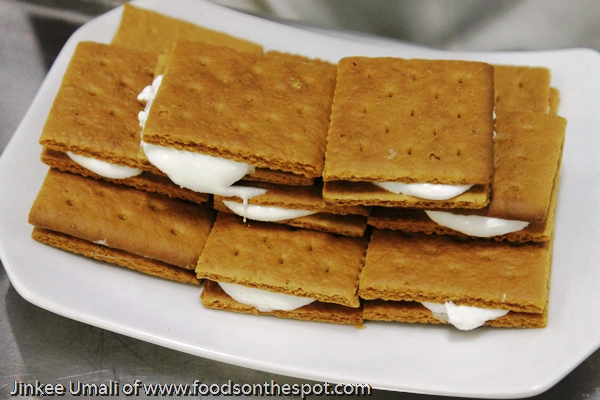 Getting it done as Chef Ernest teaching them how to do it during the Samsung Cooking Workshop delighted my kiddos a simple snack they love to prepare.
Seeing those marshmallows puff up in the oven while cooking, the kiddos won't mind watching with excitement.
Just placing them in an oven in less than a minute, a sweet yet classic dessert is ready to eat.
I reminded them to be very careful to take those first bite. It might be a bit hot. Still, they don't mind and that's how they enjoyed ending it with sweet fond of summer memories.
[yumprint-recipe id='7′]