It is not how long you live but how healthy you are.  Healthy aging is the key.  –  Dr. Daniel Fabricant

If I have always a choice, I always make it a point to get my all-natural products at Healthy Options.  Have reached sometimes to the point that I have already exhausted in taking my  whole set of medicine as prescribed by doctor and come realize I was never cured.
What I did was to get all those natural intake at Healthy Options as also suggested by their friendly staff.
If you are following me with my Instgram account,  one time I got all my grocery fix  like fresh carrot juice, organic throat coat tea, Jujucleanse Sandwich, Thai noodles, greens for my salad and mushroom for tomorrow's meal  to combat my terrible asthma attack.
This was my work table getting those healthy lunch intake – grilled veggie sandwich, hot throat coat tea w/ honey, Thai noodles and saba.  I love the Throat Coat tea as this relief my cough and relax my throat at the same time as I am thanking now the staff for highly recommending this to me.
This was also my stock food for two days diet which were salad, pasta, sandwiches, wraps from Juju Eats – no fatty food for me.   Hopefully, I can have a separate post about Juju eats since this store who delivers food at Healthy Options is a convenient factor for me rather than me going to their store in Pasong Tamo extension.
From there while I was going around, one of the Healthy Option staff also recommended me to put some vitamin intake which they are also offering.
I got this notion, that is to pop or not to pop a pill regularly can be beneficial or harmful to health as when they invited me to be oriented in taking nutritional supplement, I accept the invitation to attend.
Representing the only trade association for natural products in the USA as CEO, Dr. Daniel Fabricant was set to deliver a talk dubbed "Why Supplement? Myths and Facts on Nutritional Supplementation"  held last February 24, at Makati Shangri-La Hotel.
Spearheaded by Healthy Options, this health forum will banish misconceptions and bust the myths surrounding nutritional supplements.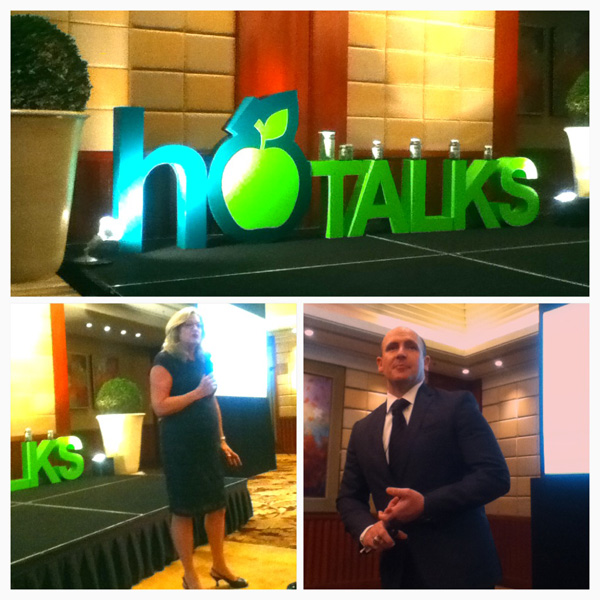 With his vast expertise and experience in the industry, Dr. Daniel Fabricant explained the manufacturing process and best practices in the natural products industry. Ultimately, the valuable seminar oriented us what supplements should be taking and  how to choose them.
These were some of the insights I have learned with his talk:
We cannot get everything even one is  in a balance diet  which I also believe.  I was a vegetarian  before.    What suffers me was the iron intake deficiency.   What my doctor recommends was to take iron supplement just to recover or I have to put pork or beef with my meal.
Omega-3 intake which I have to eat those fresh fish like salmon and tuna to have one which was a bit pricey.  Again, one can have a complete intake with this kind of supplement.
For a start, multivitamins would do.
Talk to your health care practitioner.  Ask  what to use and why you're using it.
The first place to go for supplement is a reputable retailer like Healthy Options and knowledgeable staff.  Sometimes, people buy things like in the internet.  If they personally buy from stores. they get a lot more information.
At the end, there is no magic pill.  One has to look each consumption and see what you really need.
Priority is not on how long you will live but on how healthy you are.  Healthy aging must always be the key.
There you have it.  I am now in the process of checking my food consumption and looking on the option of taking my supplements with retailer like Healthy Options.
At the end, I have a changing mindset toward healthier lifestyles and with the talk of  Dr. Daniel Fabricant and Healthy Options, one way I have empower thoughts in  discerning facts from myths and find the path to wellness.
How about you, your thoughts about nutritional supplement?
For product and health tips, visit www.healthyoptions.com.ph.