Delighting taste buds with simple seafood to cook are bonding moments for family to enjoy.
It was not ordinary within our family to be together during weekends especially my son and daughter who had their own work and activities.  Me and hubby's companion would be my youngest kiddo.
If there would be a chance for us to be complete, our bonding moments would be setting-up movie marathon or cook to the max, that is from breakfast, lunch, merienda and dinner.  Sometimes even midnight snack while getting those talks are also an eat-up galore for all of us.
My daughter suggested seafood for the meal – shrimp and mussels.  What me and hubby did were to go to market and buy the freshest seafood we can get.
She likes it simple where she can cook it ASAP – the combination of smelly buttery goodness of shrimp and garlic is glorious enough to serve for the family.
 Buttery Garlic Shrimp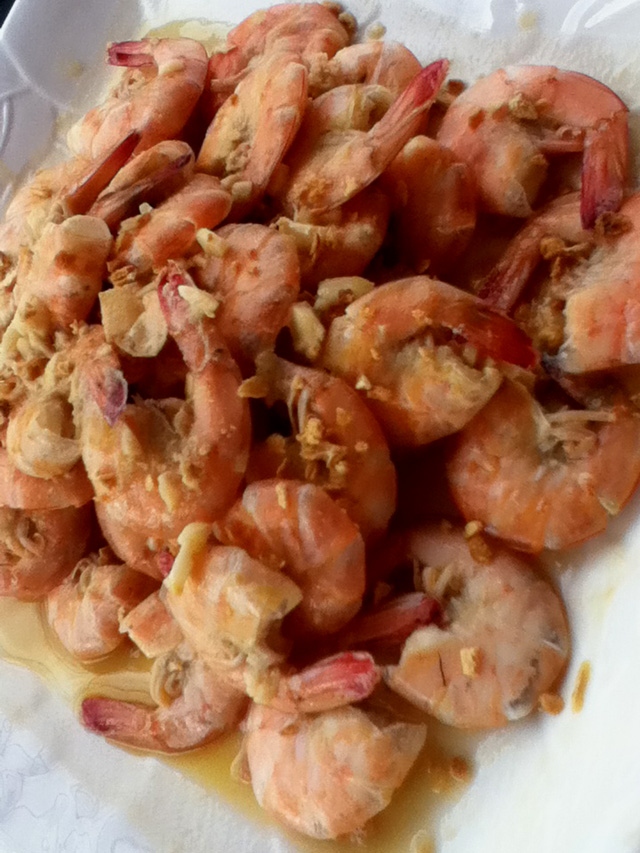 Ingredients:
minced garlic
4 tbsp. butter
1/2 half kilo medium shrimps
Procedure:
1.  In a pan w/ butter in medium heat, saute the garlic until turns brown.  I usually put a lot as a lot of garlic and separate half of it to top it later once plated.
2.  Put all the shrimps and stir it gently.   I usually don't peel-off the shell to make it more tasteful and create fragrance within the meal.
3.  Set in a plate and topped with crispy garlic.
Note:   To make it more delectable to eat, pour a juice of 1 lemon.
Another simple seafood dish is the Baked Mussels which my youngest daughter dare to do it with my assistance.  I let her and I just did some easy instructions she can follow.
Baked Mussels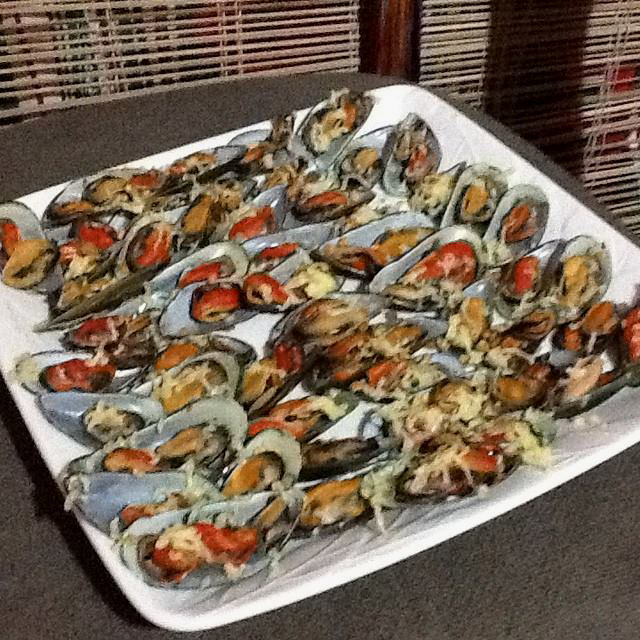 Ingredients:
minced garlic
4 tbsp. butter
1 kilo medium mussels
1 box of cheese
Procedure:
1.  After cleaning the mussels, boiled it until open.
2.  Remove the extra shell and arrange them in a baking dish.
3.  Pour in the butter and minced garlic.
4.  Grate the cheese at the top of each mussels.
5.  You can bake it even in a small conventional oven for 10 minutes or until the cheese melt.