Sandwiches are wonderful. You don't need a spoon or a plate! – Paul Lynde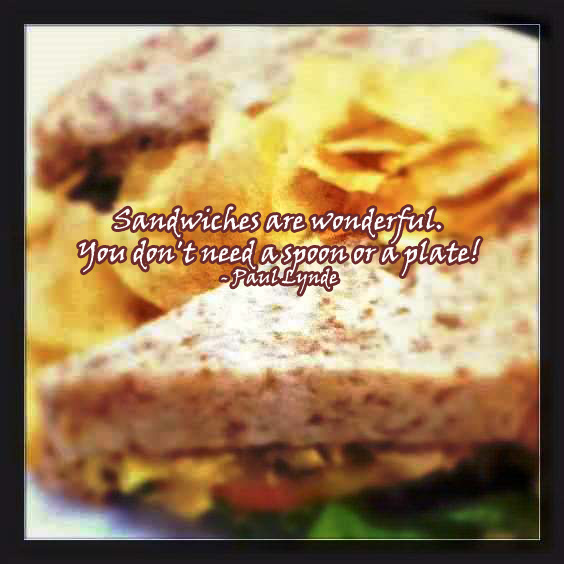 I have known Gardenia long time ago since the plant itself is just near our place here in Calamba, buying directly whenever we are nearby to get those discounts on bread and muffins which obviously my family love bread either a school snack, breakfast or merienda.  We really consume it, as in a lot in a week.
I started to be oriented with World Bread Day when I got the chance to visit Gardenia last year with my kid during their school field trip designating Oct. 16 as the day to celebrate the simple mixture of flour and water, which when heated has become one of the world's staple foods.
In order to celebrate this special global event, Gardenia scoured local culinary geniuses to concoct the "Next Big Sandwich Hit."
Targeting 10 universities with courses related to hotel and restaurant management and the culinary arts, Gardenia's "The Next Big Sandwich Hit" is pitting 50 students from these schools to come up with sandwich creations that will knock the socks off anyone who bites into them.
Criteria:
Participants will be chosen from 10-minute video auditions coming from a team of two who will prepare sandwiches embodying two themes from the following fun categories: Hell Week, Free Cut, Fuel Up, and Good Morning.
They will demo their sandwich-making skills using any two loaf variants from Gardenia Classic White Bread, Gardenia High Fiber Wheat Bread, Gardenia High Fiber Wheat Raisin Loaf, Gardenia Wheat Cranberry Loaf, and Gardenia Slim 'n Fit Wheaten Bread.
Five teams from each of the 10 participating schools will advance to the qualifying rounds where they will battle it out for the chance to represent their school in the finale.
Winners will be judged through online votes, a taste test, the use of a sponsored ingredient, how much money they make on the food kiosk challenge at Mercato Centrale, and their creation of three main sandwiches.
I was fortunate to witness the said food event last Oct. 16 at Philippine Women's University which I  personally saw students prepare two kinds of sandwich for one hour  – 25 bite size for public voting and for the judges.
I got to saw sandwiches that can be a meal in itself and desserts.  Spreads like chicken, ham, tocino, mushroom melt and nutella where most of the breads were drizzled with french toast or just a plain toasted one.
Team Decka won the challenge going home P 8,000.00 in cash while the others were given P 3,000.00 as consolation prize.  Not bad at all.
The winning team use mashed sweetened kamote crop, coconut jelly and watermelon as their spread which they called Aurora Sandwich.  Who could imagine this can be possible?  Watching them prepared it was too tedious.  But at the end, its worth the effort.
From there, I got ideas also on how I will spice up more our sandwiches to make my family appreciate the bread.
For the Finale Challenge, this will be held during Gardenia's own Happy Bread Day festivities at the Glorietta Activity Center in Makati City on Oct. 28.  The winner will receive P200,000 in cash and prizes; and second and third place winners stand to win cash and prizes worth P70,000 and P35,000, respectively.
So that's it.  Good luck to school who will win this challenge.  Definitely, I will be anticipating more recipe creations for my sandwiches in the future.
For more information, visit https://www.facebook.com/gardeniaph