Fiddlehead Fern or Pako is a good source of calcium, phosphorus, iron, and vitamin B.
It was first week of January that I was still working for some deadlines for 2014.  I decided to do some short road trips as I felt I need a quick break.  Visited Carayan Resort in Majayjay Laguna and trekked in Taytay Falls were some of the activities that I have done.
Before going home, we went to Liliw Laguna to buy food for dinner.  What caught me was a bunch of fiddlehead ferm or pako along the street.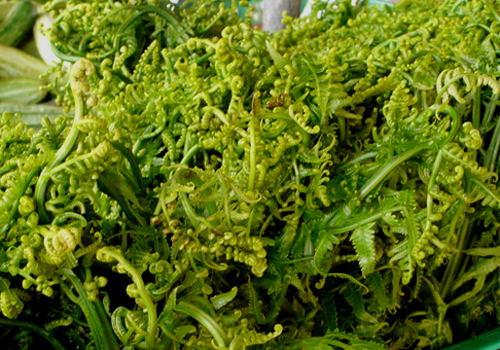 For P 10.00 per bundle, have bought 5 of it.  Panic buying, LOL!  It's P 20.00 in Calamba and getting nutrients out of  its freshness aside from a lower price is a big deal already.  Anyway, the vendor suggested me to mix it with salad or omelette.
Reminder: In putting pako in any food, just blanch them.  You can do this ahead of time.
Blanch is immersing the veggies into  hot water and quickly remove them to preserve the color and crisps but most especially the nutrient.
How:  Wash the fiddleheads and remove the hard stalks.  Blanch it.
Pako Omelette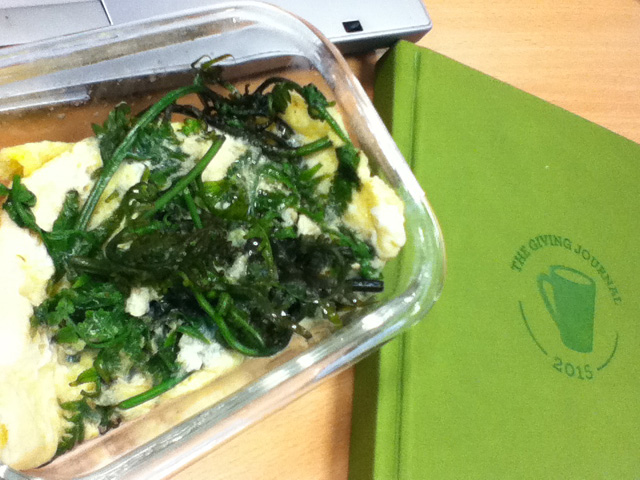 Ingredients:
3 tbsp. oil or butter
minced garlic
1/2 cup fiddleheads
2 eggs
Procedure:
1.  In a pan w/ oil  / butter in medium heat, saute the garlic until turns brown.
2.  Beat the eggs in a bowl and pour it.
3.  Put the torn fern one by one and once set-up, flip it.
Note:  To make it more tasty, you can put cheese, salt and pepper.   You can also put milk with the beaten egg.
Pako Salad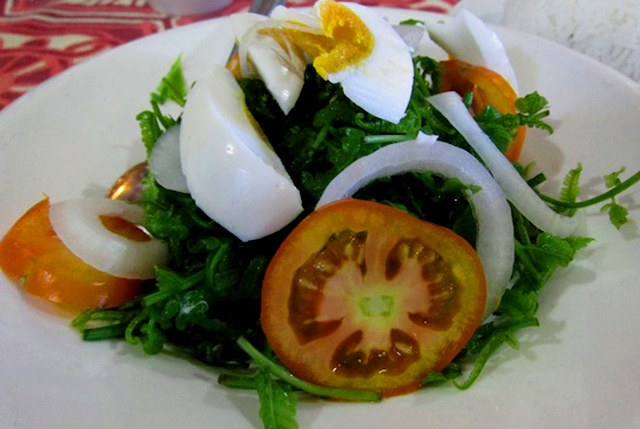 Ingredients:
1/2 cup fiddleheads
1 pc. onion
2 pcs. tomatoes
1 red egg
Dressing:
5 tsp of vinegar
1 tsp of sugar
Procedure:
1.  In a dip / large bowl, put first torn ferns.
2.  Topped it with sliced onion, tomatoes and red egg.
3.  Pour the dressing.
Did I consume my five (5) bundles?   Not really, but definitely I have a stock of 4 days of eating healthy food in my fridge and bringing them either in our dinner or work table.  Even if its breakfast or an appetizer, I made them into snack also. Anyway, it's a good source of calcium, phosphorus, iron, and vitamin B afterall.